Seasoned
Hire TAG when you need years of solid, entrepreneurial, real-world experience!
Reliable
Hire TAG when you need the project completed on
time with attentive client service and responsiveness.
Cost-Effective
Hire TAG when you need the quality of international
consulting firms at very affordable, middle-market rates.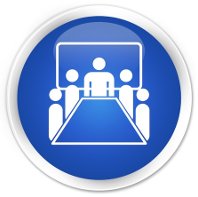 Meet John Tittle
Mr. Tittle has over 30 years of accounting and financial experience, including founding, growing, and managing an accounting and consulting practice as well as financial advisory firms. His experience includes clients of all sizes, from smaller middle-market companies to multi-billion dollar enterprises.
INTRODUCTION TO TITTLE ADVISORY GROUP
Tittle Advisory Group (TAG) is a consulting and management services firm, with offices in New York and Irving (Dallas), that provides SOLUTIONS to the issues faced by our clients. OUR SOLUTIONS are centered around bankruptcy advisory and restructuring services on behalf of varied stakeholders in the bankruptcy and turnaround arenas; advisory work in merger and acquisition activities; enterprise business valuations for various purposes, including solvency opinions; and expert witness and dispute consulting services in insolvency and commercial litigation matters.These focused services are further enumerated as follows:
OUR SOLUTIONS in the financial advisory services realm have taken different forms and involved varied roles in the following industries:
Airlines
Building, Construction & Real Estate
Energy – Merchant Power/Utilities
Energy – Oil and Gas Exploration and Production
Energy – Retail Gasoline Station/Convenience Stores
Energy – Wholesale Oil and Gas Distribution/Jobbers
Insurance and Reinsurance
Internet and New Media
Manufacturing
Retail
Telecommunications
Wholesale Distribution of various kinds
TAG professionals have provided OUR SOLUTIONS in the following roles:
Financial Advisor
Chief Executive Officer
Chief Restructuring Officer
Chief Financial Officer
Accountant
Trustee
Liquidating Trustee
Keeper/Receiver
Valuation, Accounting, Finance and other Expert Witness
Principal
Can we build upon OUR SOLUTIONS or experience in the past 30 years to help you with your issues?  We would welcome the opportunity to discuss your issues and how TAG might be able to assist you in solving or tackling these problems.
Contact John Tittle at 817.312.9691 for a FREE CONSULTATION. We believe that you will find us attentive, detail-oriented, responsive, and cost effective.
For a free consultation contact the Tittle Advisory Group.